Paris Hilton considered her Chihuahua dog more than a pet. "She was family to me, a true friend. Despite all the ups and downs in life, she was always by my side.
Paris Hilton said goodbye to her beloved Chihuahua, the star's companion for almost half of her life.
On Monday, the 42-year-old reality star shared the news on social media with a series of photos showing Harajuku and her other dogs.
"My heart breaks today as I say goodbye to my precious Chihuahua," the caption begins. "For an incredible 23 years, she filled my life with love, loyalty and unforgettable moments."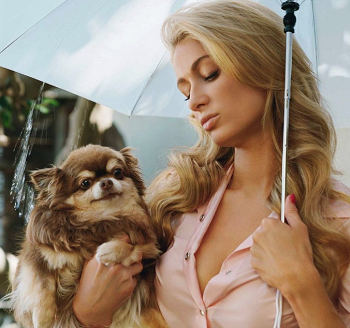 The entrepreneur went on to post about her dog, writing how she "lived a long, beautiful and iconic life surrounded by love until her last peaceful sleep. Words cannot express the tremendous pain I feel right now."
In one photo, a businesswoman holds a puppy in one hand and an umbrella in the other. In another shot, the Chihuahua is surrounded by dog ​​toys, including a Jimmy Chew boot and a Pawda dog bag. In another photo, Harajuku sticks out his tongue from the window of a pink car.
"She was more than just a pet," Hilton said. "She was my family, a true friend who was always by my side, despite all the vicissitudes of life."
Hilton continued: "From the glitz and glam to the quiet moments backstage, she was always there, a tiny ball of love brightening up even the darkest of days. We had so many memories, laughter and tears."
The entrepreneur ended the post with a grateful heart, thanking Harajuku for being her "cute pet." Thank you for blessing my life with your unconditional love. 🥰 You will forever be my little angel, forever miss and always loved. Physically disappeared, but the imprint of your paws in my life will never disappear.
"Rest tenderly, dear friend, knowing that you will always be loved and missed," she concluded.
The "Cooking with Paris" star has been surrounded by dogs over the years when she's been in the public eye. In 2011, she told Good Morning America about her 17 pets, including miniature pigs and ponies, cats, dogs and rabbits.
In 2009, Hilton told People that her puppies were "mini fashionistas" who enjoyed living in their luxurious dog house.
Their "mini dog mansion" was built to resemble the star's home, and included a closet upstairs and a bedroom and living room downstairs.
"They love to run up and down the stairs and relax on the balcony," she said at the time.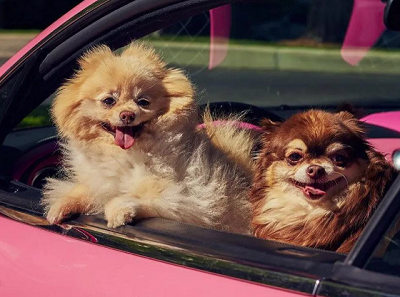 In 2015, Hilton also said goodbye to Tinkerbell, a Chihuahua who won recognition for her role on the reality show The Simple Life.
At the time of her death, Tinkerbell was 14 years old.
"My heart is broken," she wrote with a red broken heart emoji. "I'm so sad, I'm devastated."
At the end of her post, Hilton mentioned the loss of Tinkerbell:
"I will miss her and think about her for the rest of my life," she wrote. "I love you, Tinky.