Justin Timberlake's family may fall apart due to the revelations of his ex-lover Britney Spears in his memoirs about abortion and infidelity.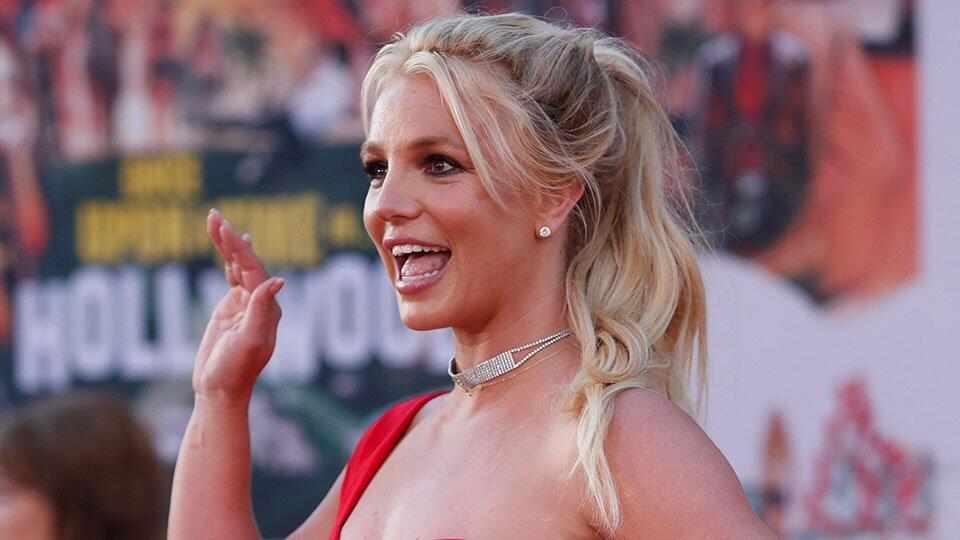 Britney Spears' memoirs with the self-explanatory title "The Woman in Me" have not yet appeared on bookstore shelves, but have already made a lot of noise. The weekly People magazine published fragments of the pop diva's scandalous memoirs about her life.
In them, she openly talks about her relationship with Justin Timberlake and admits that she had an abortion from him at the age of 19 (the star of the group 'N Sync considered that they were both too young and not ready for family life).
Young and famous: the relationship between Britney Spears and Justin Timberlake
Meeting and first kiss
Britney Spears met her future boyfriend on the set of the hit Disney Channel show The Mickey Mouse Club when they were both 12 years old. In addition to them, many future Hollywood stars starred in the show. 
"Christina Aguilera and I were the youngest and shared the same dressing room. We looked up to our elders – Keri Russell, Ryan Gosling and Tony Lucca, whom I thought was very handsome. I soon met a guy named Justin Timberlake… One day at a sleepover we "We were playing a game of Truth or Dare and someone dared Justin to kiss me. He leaned over and kissed me while a Janet Jackson song was playing in the background," Britney writes in her memoir .
Five years later, a demo disk with Spears' songs fell into the hands of producers, and she began her path to fame. The first step was performing as an opening act for the popular boy band 'N Sync, where Justin was one of the soloists. Joint rehearsals and tours quickly led to the couple starting dating.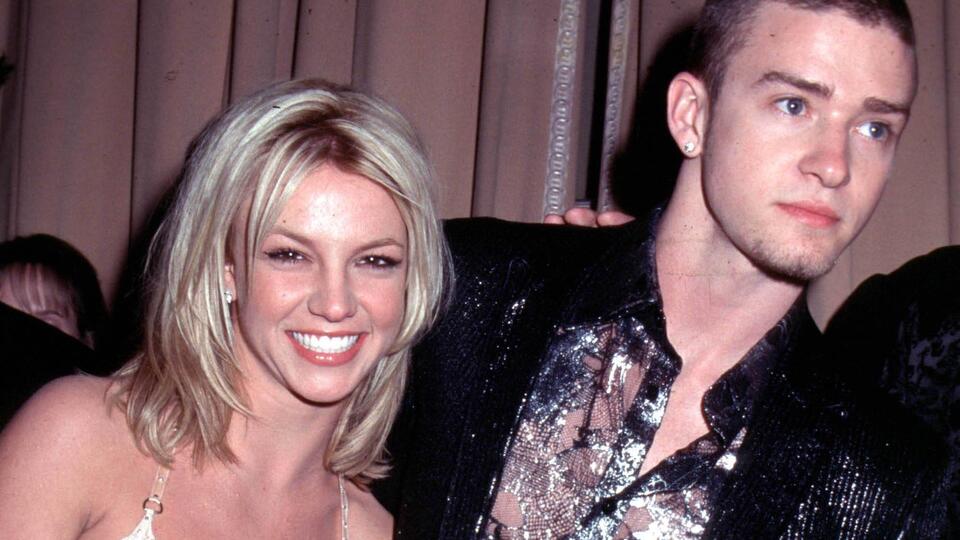 Photo: © Global Look Press/675535Globe Photos/MediaPunch, v
Unexpected pregnancy and abortion
In the published fragment of the memoirs, one of Britney's loudest confessions was the story of Timberlake's abortion. According to the pop diva, she became pregnant at the age of 19, when her affair with the singer was in full swing. Britney was very much in love and dreamed of a real family, so this news came as a pleasant surprise to her.
"It was a surprise, but it wasn't a tragedy for me. I loved Justin so much. I always thought we would have a family one day. It probably happened a lot sooner than I expected. But Justin definitely wasn't happy about the pregnancy. He said "that we're not ready to have a baby, that we're too young. I'm sure people will hate me for this, but I agreed not to have a baby. I don't know if it was the right decision. If I had decided for myself, I never would have "I didn't. And yet Justin was very sure that he didn't want to be a father. To this day, it's one of the most painful experiences I've ever experienced," Britney shared in her book.
Another passage describes a moment after the abortion, when the singer tried to console her. Spears writes that Timberlake "thought music could help" and played guitar while his girlfriend lay on the bathroom floor sobbing.
Why Britney Spears and Justin Timberlake broke up
Their romance lasted almost four years. Britney learned that they had broken up from an SMS received from Timberlake. The reason for the breakup was considered to be Britney's betrayal. Justin repeatedly accused her of this in interviews and even wrote the song Cry Me a River, in which he admitted that the singer broke his heart. After such revelations, both the media and 'N sync fans began to harass her.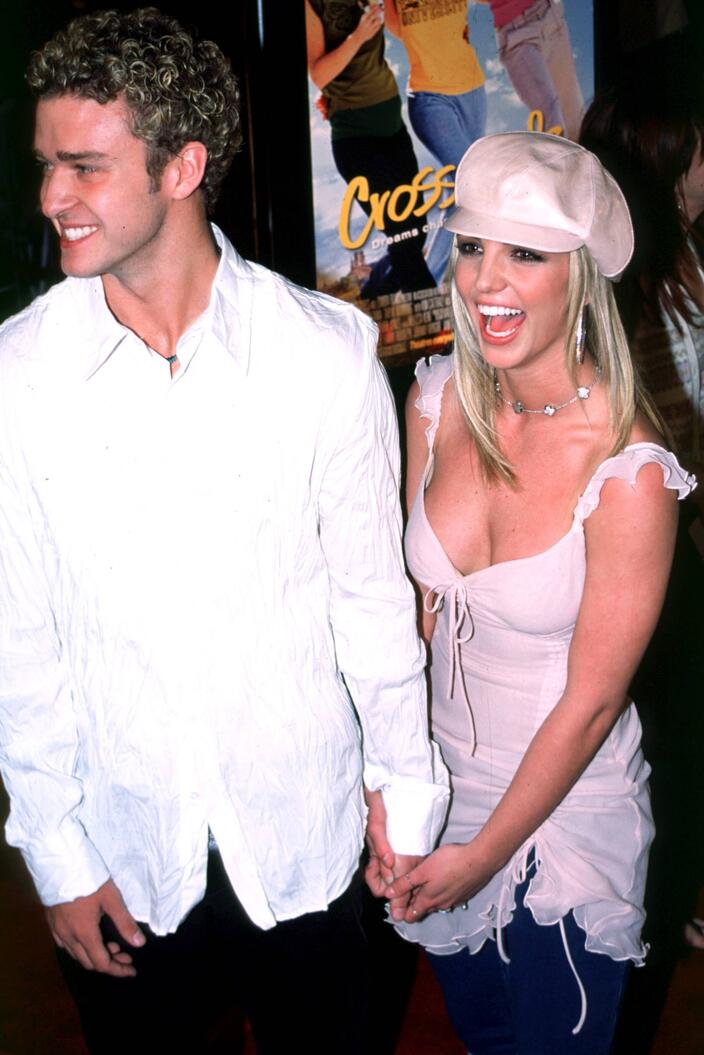 Photo: © Global Look Press/via www.imago-images.de/www.imago-images.de
According to Spears, the press in those days made her out to be "the harlot who broke the heart of America's golden boy." In fact, the singer claims, she was then "comatose in Louisiana, and he was happily running around Hollywood."
Spears did not comment on Timberlake's accusations, but in her memoirs she shared a completely different version of events. She stated that Justin himself was the cheater, having started an affair with another star. Spears chose to keep the name of this star a secret because she did not want to put her in an awkward position.
"Old wounds have opened again": scandal in the family of Timberlake and Biel
According to the Sun tabloid, Britney Spears' abortion revelation has caused "chaos" in Timberlake's family. Insiders report that his wife Jessica Biel may not have been aware of this story, which Spears told the whole world about.
"Justin recognizes who he was when he and Britney were together, although his personality, career, lifestyle and personal priorities have changed radically now, 20 years later. This book is a nightmare for him because it throws the whole family into chaos. The timing hurts as much as the revelation itself," admitted one of Timberlake's friends. 
Justin Timberlake's apology
In February 2021, the documentary film "Framing Britney Spears" was released in the United States – about the beginning of the singer's creative career. The creators of the tape hinted in it that Justin was indirectly involved in the artist's further failures.
According to the authors of the film, the persecution of Britney in the tabloids began precisely after the breakup with the singer.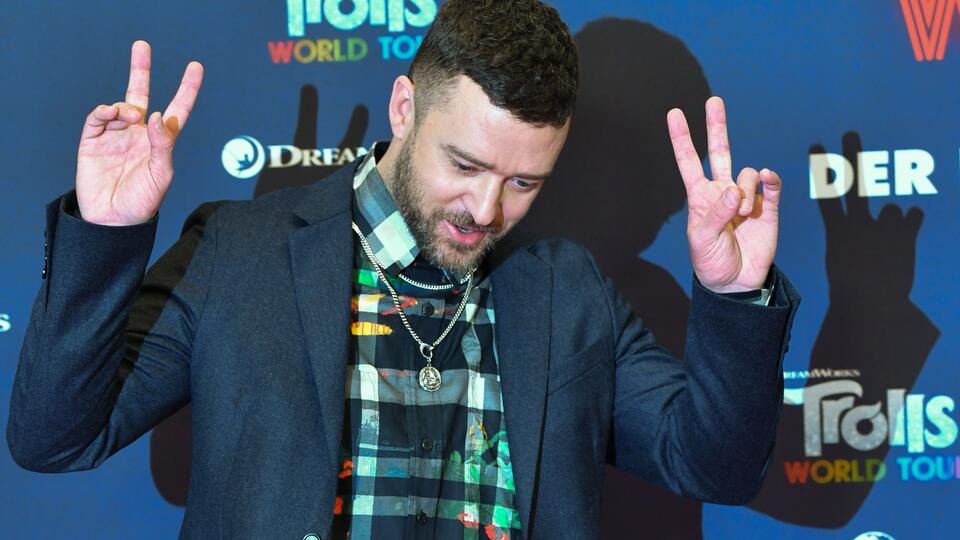 Photo: © Global Look Press/Jens Kalaene/dpa
Many publications reproached Spears for her behavior, but did not say a word of criticism towards Timberlake. The performer himself, in turn, allowed himself at that time not the most pleasant statements regarding their romance with Britney.
The facts presented prompted Timberlake to publish a post on his social network page apologizing not only to Britney Spears, but also to singer Janet Jackson for a "wardrobe malfunction" during the 2004 Super Bowl halftime show, where she performed with Justin.
"I saw a lot of messages, comments, hashtags and doubts, so I decided to respond. I apologize for my actions at certain stages of life, which only aggravated many problems. I said a lot of inappropriate words, and when I really should have spoken up, I remained silent "I realize that I have failed many in these moments, and now realize that I have benefited greatly from a system built on misogyny and racism," Timberlake wrote.
The singer emphasized that he is worried about the situations with Spears and Jackson and respects them. 
"I know that this apology is the first step and it does not excuse the past. I want to take responsibility for my own mistakes. I care deeply about the well-being of the people I love and have loved. I can be better, and I will be better." – the artist added.
Britney Spears and Colin Farrell: a short-lived romance
In 2003, Spears briefly dated Irish actor Colin Farrell – she also writes about this in her memoirs. They met through a mutual friend. And, although the singer was in love with him, their relationship lasted only a month.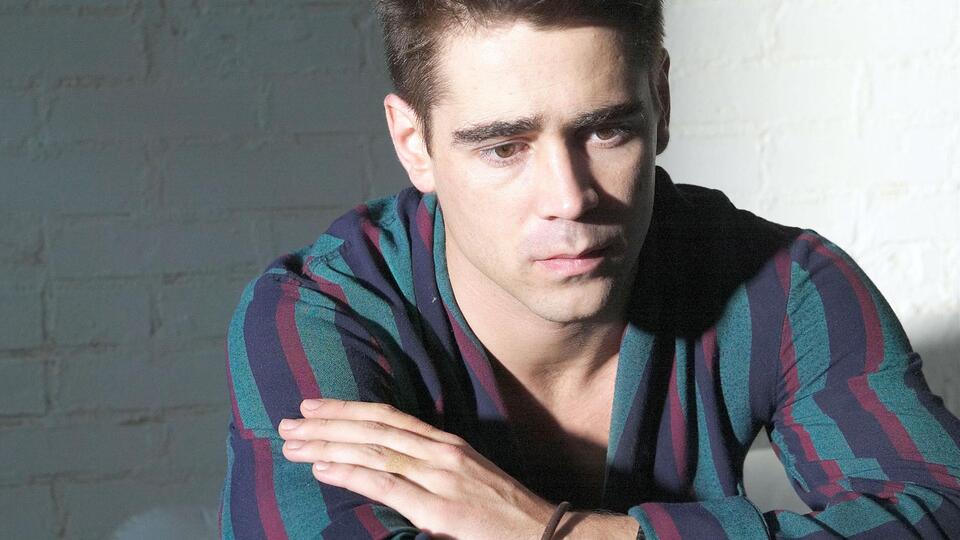 Photo: © Global Look Press/Supplied by FilmStills.net/www.filmstills.net
Spears calls their romance passionate and "like a street fight": 
"Fighting is the only word to describe it: we were attacking each other, fighting as passionately as if we were in a street fight."
Britney Spears
However, the actor was not interested in this relationship and even denied that there was anything between them, while calling the singer a sweet girl. According to Britney, at that time she had not yet come to her senses after breaking up with Timberlake.
"As before, when I felt too attached to a man, I tried every way to convince myself that it was not a big deal, that we were just having fun, and reminded myself that I was vulnerable because I was not over Justin yet," writes Britney, "For a brief moment, I thought there might be something going on in this relationship. Frustration in my personal life was only part of the reason I had become so isolated. I felt very awkward all the time."
Timberlake and Pharrell's lawyers intervene
It is already obvious that Britney Spears' memoirs, which will be released on October 24, two years after she freed herself from the tutelage of her father and his entourage, will become one of the main events in show business. 
However, in July 2023, it became known that they could have appeared four months earlier – if not for the claims from Timberlake and Farrell, and the intervention of their lawyers.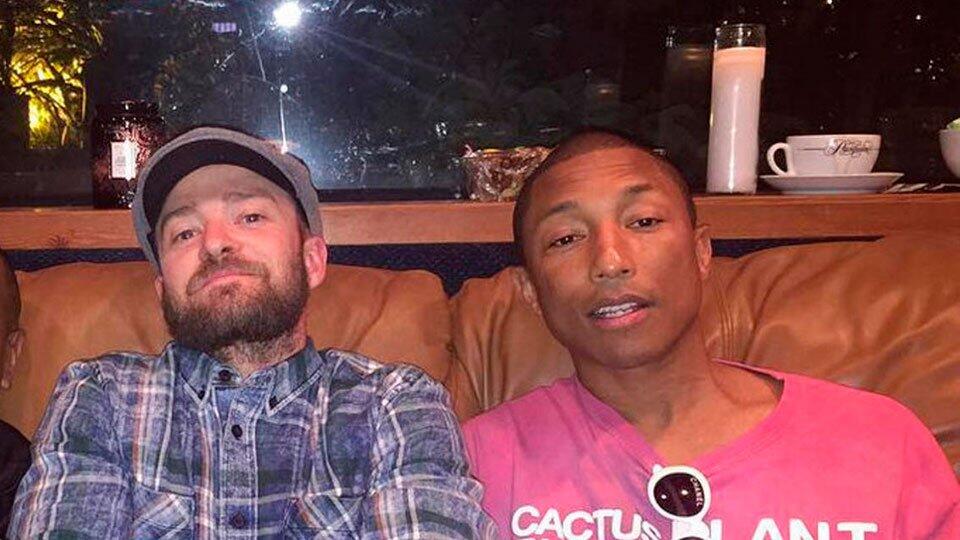 Photo: © Global Look Press
As the Sun tabloid reported, confidants of the two stars examined the contents of the book and demanded that descriptions of the details of Spears' relationships with each of them be removed from it.
"Lawyers demanded a review of her book in advance and were adamant that some of the revelations be removed, " The Sun quoted an insider as saying. " There are many more stunning stories, but Justin Timberlake and Colin Farrell were aware of what could be said about them."
The discussion of the intimate details of the relationship with Timberlake and Pharrell in Britney Spears' book continued for several weeks, but the parties eventually agreed.
Sex with brother's friend
In Britney's memoirs, the stories she told are one more scandalous than the other. There are also those that can quite shock Puritan America. So, Spears admitted that she lost her virginity even before meeting Justin Timberlake. Thus, it turns out that she deceived the public, to whom she admitted 20 years ago that Justin was her first man.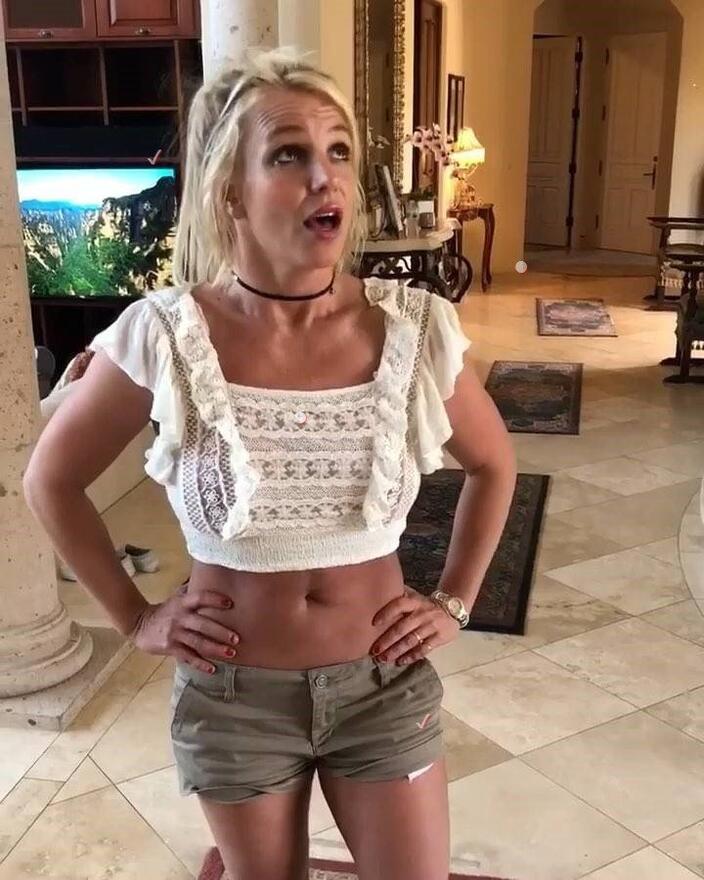 Photo: © Global Look Press/Michael Wiese/face to face
According to Britney, she started having sex before her feelings for Timberlake flared up. The singer said that she slept with her brother Brian's best friend. The future pop princess was 17 years old at the time. Spears does not name the boyfriend with whom she lost her virginity. However, it is known that at that moment she was dating a guy named Donald Reg Jones.
This admission surprised the public, since in a 2003 interview, Britney said that her first relationship was with Timberlake.
"In my entire life, I've only slept with one person," the star said at the time. 
By that time, the couple had already broken up, and Justin appeared on the Barbara Walters show. She asked whether Britney kept her promise to keep her virginity until marriage. Timberlake burst out laughing in response.
The singer does not hide that Justin was her first true love. 
"I thought he was the one. But I was wrong. I didn't think he would follow Barbara Walters' lead and sell me out. The most painful thing I've ever experienced was this breakup. We were together for so long, and I had this vision. You think you're going to spend the rest of your life together," Britney wrote bitterly in her book.
Haight on my father's side
In the published excerpt from the singer's memoirs there are many difficult, frank words about relationships in her own family.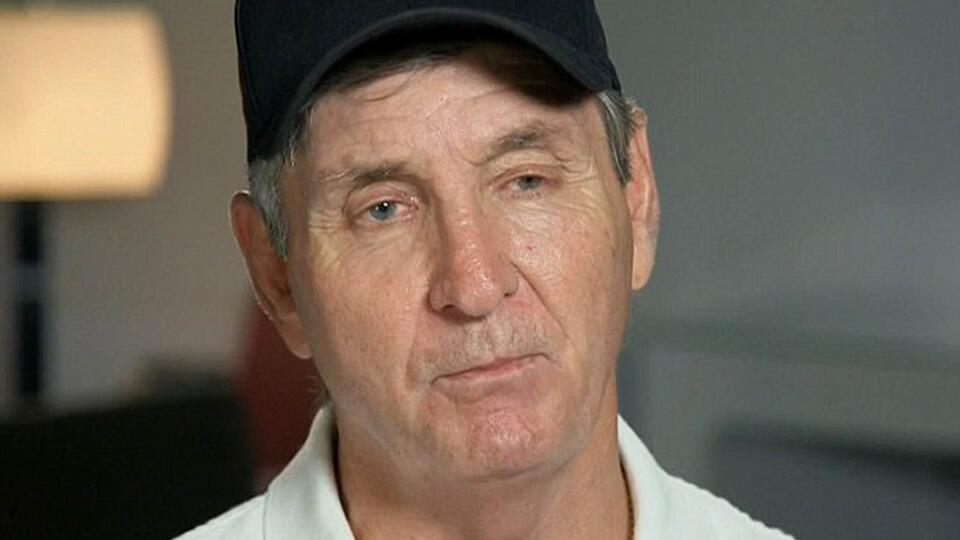 Photo: © Global Look Press/PLANET PHOTOS/Supplied by PLANET PHOTOS
It is felt that the chapters about her father and all the humiliations she suffered from him were not easy for her. 
Britney said that since childhood she suffered from constant criticism of her body, both from haters and the press, and from her father, Jamie Spears. His toxic comments (he called his daughter fat, ugly and clumsy) greatly affected Britney's self-esteem and developed many complexes in her.
"I thought having my body criticized in the press was bad, but what hurt me even more was my own father. He repeatedly told me that I looked fat and that I would have to do something about it… The feeling of being never being good enough is a heartbreaking state for a child," Britney writes. 
According to the singer, her father continued to make sarcastic comments about her even after she became a superstar. Because of this, she practically lost everything that helped her feel like herself. 
"My father destroyed the core of my existence, my confidence and even my sex life," Spears admits.
Britney Spears: Robot Girl
In 2007, photographs circulated around the world in which Britney Spears was captured with her head shaved. In her memoirs, she spoke for the first time about the reasons for this shocking act. It became for her an attempt to rebel against her father, who sought to control her every step. 
"They looked at me as I grew up, looked at me from head to toe, said that they thought about my body since I was a teenager. Shaving my head and being defiant were my ways of fighting back," the pop icon admitted .
In 2008, due to problems caused by constant pressure from Jamie Spears and media attention, Britney was admitted to a psychiatric clinic. After discharge, the court declared the singer incompetent and appointed her father as her official guardian.
For 13 years, Jamie Spears controlled all of his daughter's personal, medical and financial affairs. He prevented her from getting pregnant and forced her to take a powerful drug that made her feel drunk and unable to speak normally. In the book, Britney talks about how all this affected her.
"I became a robot. But not just a robot – a kind of robot child. I was so infantile that I lost pieces of what made me feel like myself. Guardianship deprived me of femininity, turned me into a child. On stage I became more of an entity, "than a person. Music was in my blood, and they stole it from me."
The singer wrote that all the years of guardianship she felt like "a shadow of herself":
"It's been 13 years and I feel like a shadow of myself. Now I remember how my father and his accomplices controlled my body and my money, and it makes me feel bad… If they would have let me live my life, I know "That I would have followed my heart and come out of this situation the right way and dealt with it all. I didn't deserve what my family did to me."
Britney was able to regain full control over her life only in 2021, after she managed to successfully terminate the agreement for guardianship assigned to her.
In February 2022, she signed an agreement to publish her memoirs. 
"The Woman in Me is a bold and surprisingly moving story about freedom, glory, motherhood, survival, faith and hope," says the book's press release.